The U.S. State Department just released the January 2014 visa bulletin and there is minor advancement in most categories. Fortunately, this month's edition does not indicate major retrogression like the December 2013 visa bulletin.
The F2A family visa category is still stalled: back in August, the category for spouses and minor children of green card holders became current. That quickly changed, and now F2A category green card applications will advance at a very slow pace for the foreseeable future.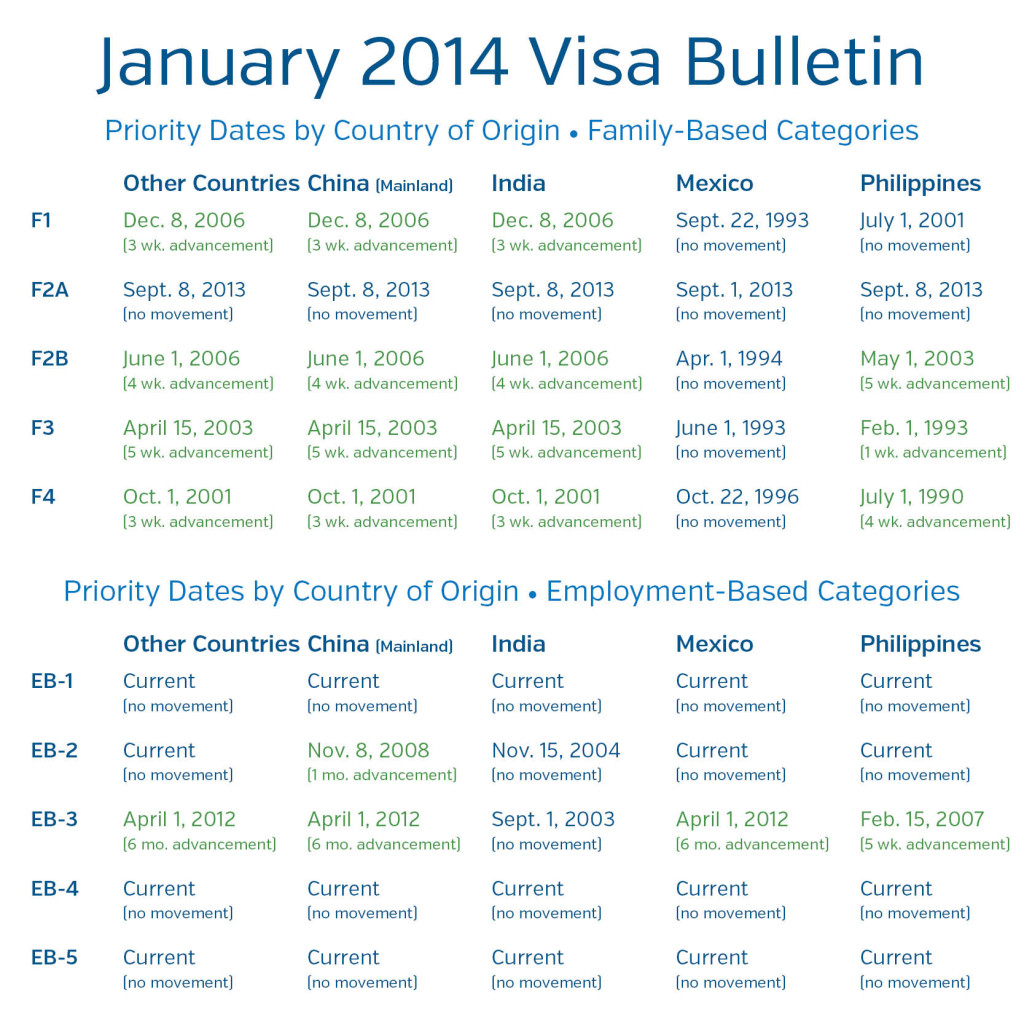 Examining the visa bulletin by country of origin, family-based green cards for Mexico and work-based green cards for India have completely stalled. The Philippines has relatively little advancement in family visas as well.
The visa bulletin's slow advancement highlights one of the major problems that must be addressed in immigration reform: immigrants who comply with proper immigration procedure outlined by the U.S. government are waiting more than 5, 10, or 20 years for their green cards. Even worse, some that applied as young children become disqualified from their green card category because the U.S. government takes so long to process their visa. Every month the visa bulletin dates stay the same or retrogress, that line for obtaining a green card gets much, much longer. The 2013 Senate-passed immigration bill addresses this issue by clearing out the visa backlog as the first order of business. We will see if 2014 will be the year it finally happens.